Castle Loket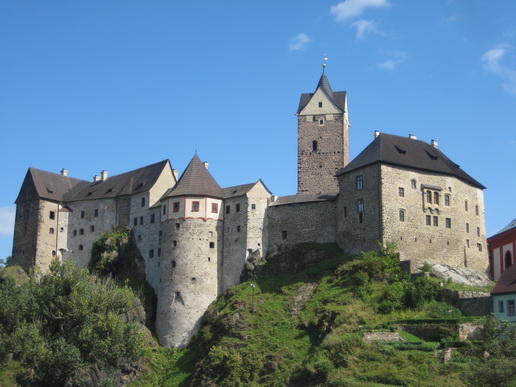 Castle Loket is located a few kilometres from Carlsbad in a meander of the river Ohře. The catsle is opened throughout the whole year and offers you lots of interesting expositions and interiors. You can see a porcelain exhibition, gothic frescos´ hall, an old jail with a torture chamber and in the end of the tour you can get to the top of the castle tower and take a look at the meandering Ohře. At the castle you may also find the smallest rotunda in the Czech Republic and a local ghost Štrakakala.
A professional guide service is offered in Czech, Russian, English and German language. Or you are free to enjoy the tour by yourself just with a written guide text – Czech, Russian, German, English, French, Italian, Dutch, Swedish, Polish, Hungarian or Spanish. Loket Castle ha also its own restaurant where you can experience a tasty Czech cuisine.
For more information see the official website

.